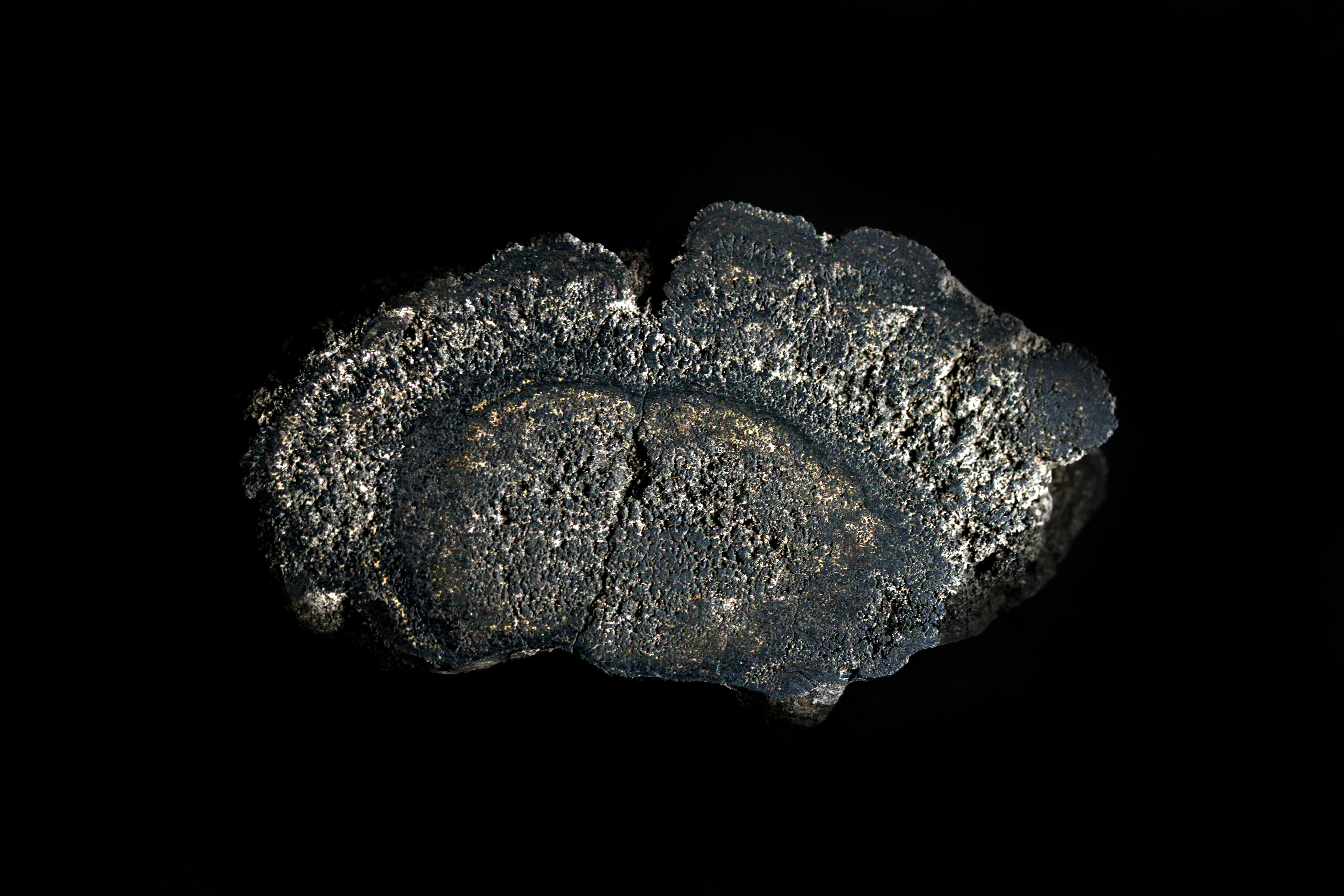 THE RARE METAL AGE / 2019
Installation, including a visual documentary and Publication TRMA.
(3D renderings, footage from ROV deep sea mining vessel and laserscanned landscapes).





The Rare Metal Age is an investigation into the importance of metals and our future resources. It explores the challenges and complexities that lie ahead and allows us a closer look into the natural elements that shape a significant share of our material world.

The visual essay follows the potential new metal resource hidden in the depths of the oceans, the Polymetallic Manganese Nodules. The renewed interest in deep-sea mining is the result of both the growing demands for metals and the continuous depletion of land deposits of minerals. As land resources decrease, commodity prices increase, and technology evolves. The scope of our dependence on these materials and metals will show that our inventions and technology, as well as our economic and climate security, will come at a cost.












Concept, Design;
Anna Diljá Sigurðardóttir

Collaboration, theory contributions;
Laserscan Laboratory (DE)
NIOZ Deep-sea mining research (NL)

Arena talk;
'Deep-sea mining in the Rare metal age'
With Scientist Henko de Stigter NIOZ

Bachelor of Food Non Food, 2019 (Cum laude)
Design Academy Eindhoven

Special thanks to;
Filip Setmanuk
Henko de Stigter